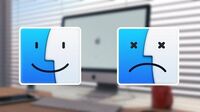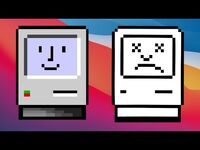 The Chimes of Death signal an error or a serious problem with a Macintosh computer, such as a hardware failure. The Chimes of Death are often accompanied by a Sad Mac icon in the middle of the screen.
History
Different Macintosh series used different death chimes. The Macintosh II was the first to use death chimes (an upward chord); earlier models only silently displayed the Sad Mac icon. The Macintosh Quadra and Macintosh Performa lines played a six-tone chord in F minor. The Centris series and early PowerPC-based LC models used varations of a bongo drum sound. The first NuBus-based Power Macintosh computers used a car crash sound. The beige Power Macintosh G3 used a sound of glass breaking.
The Chimes of Death are no longer used and have been replaced by beep tones in Intel-based models. The Sad Mac icon was replaced by the Prohibitory sign in Mac OS X
See also
External links
Community content is available under
CC-BY-SA
unless otherwise noted.