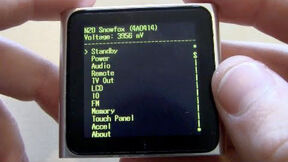 Diagnostics mode is a feature of the Pixo-based operating system on non-iOS iPods. It allows the user to test the device's hardware.
Diagnostics on other Apple devices
Diags was used as a similar tool for iOS devices by factory staff working on behalf of Apple Inc.[1] Since the release of iOS 5 in 2011, Apple Support staff generally use iOS Diagnostics with a more basic user interface that simply generates a reference code.[2] Macs released since 2013 include an Apple Diagnostics utility that end users can access.[3]
References
See also
External links