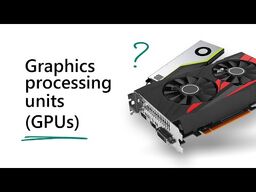 A graphics processing unit or GPU refers to hardware to assist a computer in graphics-intensive tasks. Macs currently use a range of graphics cards or have built-in GPUs. Even current iOS devices contain GPUs with multiple cores, either for normal high-efficiency use, or for high-performance use with accelerated graphics (such as games).
History
The first accelerated video card developed by Apple Computer is the Macintosh Display Card 8•24 GC, released in March 1990.[1] It was not yet referred to as a "GPU" and incorporated an AMD Am29000 RISC processor in response to accelerated NuBus cards being developed by 3rd-parties for the Macintosh II series.[2] Over the years Apple used ATI (now AMD) Radeon, Nvidia GeForce, and Intel GPUs, but began engineering their own integrated GPUs for mobile devices.
References
External links
Community content is available under
CC-BY-SA
unless otherwise noted.