iOS 14 is the fourteenth major release of iOS, succeeding iOS 13. It was announced at WWDC 2020 on June 22, 2020, despite concerns that Apple's release schedule would be affected by the COVID-19 pandemic.[1][2] It was released on September 16, 2020.[3]
New features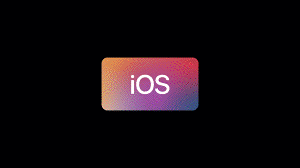 Expanded coverage with Apple Maps and a new dedicated cycling option.
New Memojis, including new hairstyles, age ranges, and face coverings.
Widgets

Picture-in-picture video.

CarKey support for keyless car entry.
Updated Messages with Conversations.
Updated and improved Siri experience - it presently gets about 25 billion requests per month.
Winddown, Sleep and updated wake.[4]
Supported devices
Apple stated that iOS 14 will support all devices that can run iOS 13.[4]
Release history
Development history
There were eight beta releases and one golden master release of iOS 14 to date:
The developer beta was first released on the opening day of WWDC 2020 in June 2020 and was included as part of annual membership with the Apple Developer program for $99.[5]
The public beta was released to the general public on July 10, 2020 and is free for anyone to install on a supported Apple device.[6]
Beta 4 was released on August 4, 2020.[7]
Beta 5 was released on August 18, 2020.
Beta 6 was released on August 25, 2020.
Beta 7 was released on September 3, 2020.
Beta 8 was released on September 9, 2020.
The golden master was released to developers on September 15, 2020.[8]
Previously leaked information
Early leaked code indicated support for upcoming new devices that may include a new iPad Pro, the iPhone 9, iPhone 12, AirTags, CarKey, and a new Apple TV remote. The Workout app was developed under the code name "Seymour".[9][10]
References
↑ Analysts predict the iPhone 12 could be delayed by up to 2 months because the coronavirus has disrupted Apple's iPhone testing process by Lisa Eadiciccio, Business Insider. 2020-03-25.
↑ Apple weighs delaying 5G iPhone launch by months, sources say by Yifan Yu, Lauly Li, and Cheng Ting-Fang, The Nikkei. 2020-03-26.
↑ Apple Event — September 15 by Apple, YouTube. 2020-09-15.
↑ 4.0 4.1 WWDC Special Event — June 22 by Apple, YouTube. 2020-06-22.
↑ Apple reimagines the iPhone experience with iOS 14, Apple Inc. 2020-06-22.
↑ Apple Seeds First Betas of iOS 14 and iPadOS 14 to Public Beta Testers by Juli Clover, MacRumors. 2020-07-09.
↑ iOS 14 beta 4 (18A5342e), Apple Developer. 2020-08-04.
↑ iOS 14 GM (18A373), Apple Developer. 2020-09-15.
↑ iOS 14 reveals iPhone 9 and updated iPad Pro details, new Apple TV remote, AirTags, more by Chance Miller, 9to5Mac. 2020-03-10.
↑ Apple Accidentally Leaks Radical New iPhone Upgrade, by Gordon Kelly, Forbes. 2020-03-25.
See also
External links
Community content is available under
CC-BY-SA
unless otherwise noted.