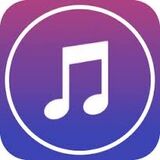 The iTunes Store is a software-based online digital media store operated by Apple Inc. Opening as the iTunes Music Store on April 28, 2003, it proved the viability of online music sales and is now the number-one music vendor in the United States. As of June 2008, the store has sold 5 billion songs, accounting for more than 70% of worldwide online digital music sales. Some downloaded files come with restrictions on their use, enforced by FairPlay, Apple's version of digital rights management.
Features and restrictions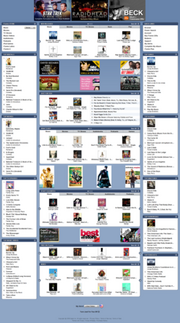 Pricing models
Since the introduction of the iTunes Store, individual songs were all sold for the same relatively low price with no subscription fee. This contrasted to most systems in place at the time that also charged a subscription fee. The pricing model has basically remained this way in all countries though in some places song prices can vary based on artist. Music in the store is in the Advanced Audio Coding (AAC) format, which is the MPEG-4-specified successor to MP3. Songs with DRM are encoded at 128 kilobits per second (kb/s). Songs from EMI and many indie labels are available without DRM and encoded at the higher-quality rate of 256 kb/s. For a time, these versions—known as "iTunes Plus"—commanded a premium price but have since returned to the flat-rate model. Previews, thirty seconds in length, are available free, prior to buying a song. Complete albums are also available for a flat rate regardless of the number of songs on that album. Podcasts are free. In addition, volume discounts of up to 20% are available for purchases of more than 25,000 songs.
Feature length movies and television episodes are available for purchase. Movies tend to be priced below a DVD of the same film while television episodes are approximately double the cost of a song.
Finally, some games are available for some models of iPods for various prices, but none as expensive as a feature length film.
At the Macworld Expo 2008 keynote, Apple CEO Steve Jobs announced iTunes Movie Rentals. Movies are available for rent in the iTunes Store 30 days after they have been released on DVD and are available for a cheaper rate. However, they only are accessible for 24 hours after you begin viewing them. This feature is not yet available in all countries like Australia.
Weekly promotions
There is also a weekly promotion in which one to three songs are available to download for free to logged-in users. Free downloads are available on Tuesdays, and remain free until the following Tuesday. Some artists choose to have select songs available for no charge. This is not available at all iTunes Stores worldwide. Some iTunes television programs have begun the same technique to encourage brand loyalty; although those stay longer. In fact, the iTunes Store used to have a link to "Free TV" on its home page and the TV Shows section's home page which links to a complete listing of free TV shows, however it has disappeared (the page has remained online). Apple still sells free TV episodes; some channels have their own pages of "Free Season Premieres".
Availability
To buy files through the store, a user must pay with an iTunes gift card or a credit card with a billing address in Australia, Austria, Belgium, Canada, Denmark, Finland, France, Germany, Greece, Republic of Ireland, Italy, Japan, Luxembourg, Netherlands, New Zealand, Norway, Portugal, Spain, Sweden, Switzerland, United Kingdom, or the United States. Apple also offers other payment methods (like Paypal), which differ from country to country. Residents in other countries can only buy a gift card from a merchant or download free podcasts and previews. If someone buys a gift card, an address in the country of the gift card must also be provided.
iTunes Wi-Fi Music Store
The iTunes Wi-Fi Music Store shown on an iPod Touch. The release of the iPhone and iPod touch brought the introduction of the iTunes Wi-Fi Music Store. This version of the iTunes Store allows owners of Wi-Fi capable iPod touches and iPhones to purchase music directly on the portable music device.
Customer support
Apple provides customer support for the iTunes Store over the phone through AppleCare, Timothy Noah of Slate has also found a customer service line. Most customer service inquiries are handled online, via Report a Problem link in iTunes Application.
Background
Debuting on April 28, 2003, the iTunes Music Store was the first online music store to gain widespread media attention. Apple's store allows the user to purchase songs and transfer them easily to the iPod through iTunes. The iPod is the only digital music player (besides some Motorola mobile phones and the iPhone) that is intended to work with the iTunes Store, although some other digital music players will work with iTunes. The iTunes Music Store launched initially with about 200,000 files available for download.
On 5 September 2007, Apple introduced the iPod touch which included the iTunes Wi-Fi Music Store. An update for the iPhone which included the iTunes Wi-Fi Music Store was released on 28 September 2007.
Catalog content
Main article: Catalog content of the iTunes Store
File format
Most songs are encoded using FairPlay-encrypted 128 kbit/s AAC streams in an mp4 wrapper, using the .m4p extension. AAC achieves better sound quality than the MP3 format when compared at the same bitrate.
While licenses to the AAC compression and the mp4 file format are readily available, Apple generally has not agreed to license its proprietary FairPlay encryption scheme to other mobile device manufacturers, so only devices from Apple are able to play the Fairplay-encrypted songs sold at the iTunes Store. The only exception were three mobile phones sold by Motorola in the years 2005–6: the Motorola ROKR E1, the Motorola RAZR V3i, and the Motorola SLVR L7.
Currently the digital booklets included with some albums are in PDF. With the present iPod software, these files are not readable on iPods.
As of May 29, 2007, tracks from the EMI label have been made available in a DRM-less format called iTunes Plus. These files are unprotected and are encoded in the AAC format at 256 kb/s, twice the bitrate of standard tracks bought through the service.
Reception and competition
Microsoft co-founder Bill Gates was caught off guard by the launch of the iTunes Store and urged his executives to move fast to develop a competing product. Microsoft launched MSN Music in 2004 which was superseded in 2008 by the Zune Marketplace, which itself languished and was replaced by Xbox Music.[1]
References
External links