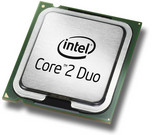 Intel Corporation is an American multinational corporation and technology company headquartered in Santa Clara, California, in Silicon Valley. It is the world's largest and highest valued semiconductor chip manufacturer based on revenue,[1][2] and is the inventor of the x86 series of microprocessors, the processors found in most personal computers (PCs). Intel ranked No. 46 in the 2018 Fortune 500 list of the largest United States corporations by total revenue.[3] Intel is incorporated in Delaware.[4]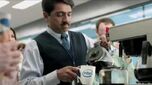 Intel supplies processors for computer system manufacturers such as Apple, HP, and Dell. Intel also manufactures motherboard chipsets, network interface controllers and integrated circuits, flash memory, graphics chips, embedded processors and other devices related to communications and computing. Intel technologies adopted by Apple include Thunderbolt and USB.
History
Intel Corporation was founded on July 18, 1968, by semiconductor pioneers Robert Noyce and Gordon Moore (of Moore's law), and is associated with the executive leadership and vision of Andrew Grove. The company's name was conceived as portmanteau of the words integrated and electronics, with co-founder Noyce having been a key inventor of the integrated circuit (the microchip). The fact that "intel" is the term for intelligence information also made the name appropriate.[5] Intel was an early developer of SRAM and DRAM memory chips, which represented the majority of its business until 1981. Although Intel created the world's first commercial microprocessor chip in 1971, it was not until the success of the personal computer (PC) that this became its primary business.
During the 1990s, Intel invested heavily in new microprocessor designs fostering the rapid growth of the computer industry. During this period Intel became the dominant supplier of microprocessors for PCs and was known for aggressive and anti-competitive tactics in defense of its market position, particularly against Advanced Micro Devices (AMD), as well as a struggle with Microsoft for control over the direction of the PC industry.[6][7]
The Open Source Technology Center at Intel hosts PowerTOP and LatencyTOP, and supports other open-source projects such as Wayland, Mesa3D, Intel Array Building Blocks, Threading Building Blocks (TBB), and Xen.[8]
Apple and Intel
After Apple adopted the PowerPC G3 processor in November 1997, it produced commercials ridiculing the slow speed of Intel Pentium processors. However, by 2005, Apple was experiencing heat problems with the PowerPC G5 processor, which was having trouble surpassing 3 GHz. Apple had also been unable to deliver a G5-based PowerBook, which Steve Jobs had promised two years earlier.[9]
Intel processors used by Apple
Steve Jobs announced at the 2005 Worldwide Developers Conference that Apple would switch from PowerPC to Intel processors. The transition was completed in 2006. However, market analysts began to speculate that Apple would begin to transition away from Intel.[10]
Transition away from Intel processors
According to a former Intel engineer, after Apple had a "really, really bad" experience with processors using Intel's Skylake architecture in 2015 Macs, the relationship between the companies had soured.[11] By 2018, Apple had internally initiated Project Kalamata to find a roadmap away from Intel processors.[12][13]
On June 22 at the 2020 Worldwide Developers Conference, Apple announced that it would transition to its own processors by 2022.[14] The first processors to be released during this transition, the Apple M1, was found to exceed the performance of every Intel processor used in Apple products, with the exception of multi-core performance of the Intel Xeon from the top-of-the-line 3rd generation Mac Pro.[15] In response, Intel hired former "Get a Mac" actor Justin Long from Apple's "Mac vs. PC" campaign to become its spokesperson in 2021 for PC products based on Intel processors. The tech media perceived this move to be a sign of desperation by Intel.[16][17][18]
References
↑ Intel 2007 Annual Report. Intel (2007). Retrieved on July 6, 2011.
↑ Secret of Intel's name revealed. The Inquirer (2007). Retrieved on June 11, 2012.
↑ Goodin, Dan (September 23, 1998). Microsoft's holy war on Java. Retrieved on November 18, 2018.
↑ "USA versus Microsoft: the fourth week", BBC News, December 14, 1998. Retrieved on January 7, 2008.

 

↑ What is 01.org? - 01.org. 01.org (July 13, 2012).
↑ Steve Jobs predicted the Mac's move from Intel to ARM processors by William Gallagher, AppleInsider. 2019-04-08.
↑ Apple Prepares to Sell Macs With Its Own Chips in 2021 by Ben Mahaney, Yahoo! Finance. 2020-04-26.
↑ Former Intel engineer says Skylake problems were turning point for Apple's ARM Mac transition by Filipe Espósito, 9to5Mac. 2020-06-24.
↑ Apple Project Kalamata – future Mac's may have custom chips (opinion) by Ray Shaw, GadgetGuy. 2018-06-18.
↑ Apple Aims to Sell Macs With Its Own Chips Starting in 2021 by Mark Gurman, Debby Wu, and Ian King, Bloomberg. 2020-04-23.
↑ WWDC Special Event — June 22 by Apple, YouTube. 2020-06-22.
↑ M1 benchmarks prove Apple Silicon outclasses nearly all current Intel Mac chips by Malcolm Owen, AppleInsider. 2020-11-17.
↑ Intel's new PC ads bring back the 'I'm a Mac' guy out of desperation by D. Hardawar, Engadget. 2021-03-17.
↑ 'I'm a Mac' guy Justin Long now featured in slightly desperate Intel ads by Md Umar Khan, Gamers Grade. 2021-03-18.
↑ Intel's desperate attack on MacBooks is already backfiring by Chris Smith, Boy Genius Report. 2021-03-19.
External links
Articles
Community content is available under
CC-BY-SA
unless otherwise noted.