Kevin M. Lynch is Vice President of Technology at Apple Inc., where he leads development of the Apple Watch.[1]
Education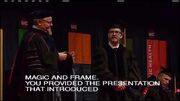 Lynch graduated from Lincoln-Way Central High School in New Lenox, Illinois. He attended the University of Illinois at Chicago (UIC) College of Engineering as an undergraduate student, where he studied computer science and interactive computer graphics and worked in the UIC College of Engineering's Electronic Visualization Laboratory. In 2017, Lynch was awarded an honorary Doctor of Engineering degree by UIC for his work in software development.[2][3]
Career
In 1984, Lynch helped start Mac3D to develop the first 2D/3D drawing software for Macintosh. At Frame Technology, he worked on one of the first desktop publishing applications, which he helped port to Mac. At General Magic, Lynch participated in the development of an early personal digital assistant.[2]
Macromedia
Lynch first joined Macromedia in 1996.[4] He then co-founded teleconferencing software company Presedia with Keith Kitani in 1999.[5][6] After Presedia was acquired by Macromedia in January 2003,[5] Lynch became executive vice president and Chief Software Architect of Macromedia.[4]
Adobe Systems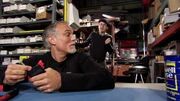 After Adobe Systems acquired Macromedia in December 2005,[7] Lynch became Chief Technology Officer of Adobe. In 2010, Lynch entered into a highly-publicized disagreement with Apple CEO Steve Jobs over the merits of Flash on mobile devices. Lynch even co-starred in a parody video in which he participated in the destruction of an Apple iPhone. Jobs then attempted to secretly recruit Lynch in the process.[8] Lynch left Adobe on March 22, 2013 without a successor to the CTO position.
Apple
In May 2013, Lynch joined Apple,[1] where he led development on the Apple Watch as VP of Technology. He regularly presents updates to watchOS at the annual Worldwide Developers Conference.[8]
References
External links
Community content is available under
CC-BY-SA
unless otherwise noted.