macOS Monterey (version 12) is the next major release of macOS that is in development to succeed MacOS Big Sur.
Development
The forthcoming existence of macOS 12 was discovered within the source code of a WebKit update from February 2021.[1][2] It was announced on June 7 at the 2021 Worldwide Developers Conference and will be released later in 2021.[3]
New features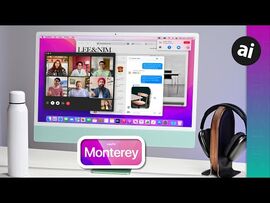 New features announced at WWDC 2021 include:[3][4]
Supported models
Gallery
Monterey includes dynamic desktops, which change according to time and lighting conditions.
References
See also
External links
Articles