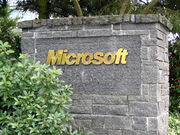 Microsoft Corporation (MSFT), based in Redmond, Washington, is the developer and publisher of Microsoft Office and Microsoft Windows, the predominant operating system of the PC platform. Its competitors include Google's Chrome OS and Apple's macOS (and more recently iOS).
History
Microsoft was founded on April 4, 1975 by Bill Gates and Paul Allen to develop a BASIC interpreter for the Altair 8800. Microsoft's current CEO is Satya Nadella, who succeeded Steve Ballmer in 2014.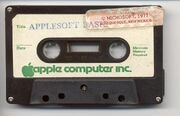 Apple and Microsoft
Microsoft and Apple have long been partners and rivals in the industry and switched places as the world's most valuable publicly traded company on multiple occasions.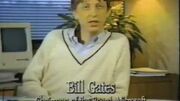 Microsoft's first project at Apple Computer was adapting its version of BASIC, which superseded Steve Wozniak's Integer BASIC to become Applesoft BASIC for the Apple II plus computer, which was released in April 1979. In 1983, Apple co-founder Steve Jobs invited Bill Gates to preview the pre-release development of the Macintosh. After Jobs was forced out and Microsoft had released Windows 2.0 with a GUI that was similar to the Mac, Apple Computer, under CEO John Sculley, filed a federal lawsuit in 1988 against Microsoft.[1][2]
Despite the ongoing lawsuit, Apple and Microsoft announced a joint effort in September 1989 to develop alternative printing systems to Adobe Systems' PostScript, such as TrueType. The companies intended to incorporate TrueType into new imaging technologies, such as Apple's QuickDraw GX and Microsoft's TrueImage.[3][4] John Warnock, who was the CEO of Adobe at the time, distraughtly called it "the biggest bunch of garbage mumbo jumbo I've ever heard in my life".[5] Adobe responded by developing Adobe Type Manager to maintain the presence of its Type 1 fonts in the desktop computer market.[3] However, when Apple was financially struggling in 1996, Adobe teamed up with Microsoft to develop OpenType as a successor to TrueType.[6][7]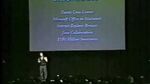 After Steve Jobs returned to Apple, he negotiated an end to the lawsuits with Microsoft and agreed to cross-license technology between the two companies in exchange for Microsoft's commitment to continue developing software such as Microsoft Office for the Mac and an investment of $150 million in Apple non-voting stock. Apple also agreed to include the Microsoft Internet Explorer web browser by default with future Mac OS releases for the next 5 years. Though the joint announcement by Jobs and Gates was met with shock at Macworld Expo Boston in 1997, the investment from Microsoft helped save Apple from bankruptcy.[1]
Microsoft Stores
Microsoft opened its own chain of Microsoft Stores in an effort to re-create the shopping experience and success of Apple's retail stores. However, after taking a pre-tax loss of $450 million during the COVID-19 pandemic, Microsoft announced on June 26, 2020 that it would shutter all but four of its retail stores permanently. The remaining flagship stores in London; New York City; Sydney, Australia and Redmond, Washington would be converted into "experience centers".[8][9]
References
External links