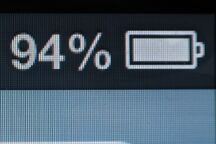 Retina display is Apple's brand for advanced LED or OLED displays that have a significantly higher dot pitch than what were previously considered traditional displays. Starting with the iPhone 4 in 2010, Apple strove to achieve a minimum density of 220 pixels per inch so that individual pixels were no longer discernable at normal viewing distances.[1][2]
Introductions
The Retina display was once rumored to be introduced on the iPad 2, but that was not the case. It was introduced with the iPhone 4, iPad 3, iPad mini 2, iPad Air, iPod touch (4th generation), iMac (Intel-based) (late 2012), MacBook Pro (mid 2012), and MacBook (2015).
Variants
Other variants introduced later include: Retina HD, Liquid Retina, Liquid Retina XDR, Super Retina HD, and Super Retina XDR, ranging from 326 to 458 pixels per inch.
References
External links