Ronald Gerald Wayne (born May 17, 1934) is a retired businessman who was one of the co-founders of the Apple Computer Company as a partnership with Steve Jobs and Steve Wozniak. Wayne is also noted for being the first person to leave the company.
Early life and education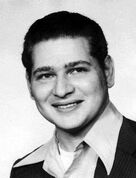 Wayne was born in Cleveland, Ohio, United States on May 17, 1934.[1] He trained as a technical draftsman at the School of Industrial Art in New York.[2]
Career
In 1956, aged 22, he moved to California. In 1971, Wayne started his first business, a company selling slot machines. The company failed, with Wayne reflecting in 2014 that, "I discovered very quickly that I had no business being in business. I was far better working in engineering."[2]
Apple Computer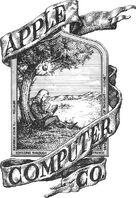 In 1976, Wayne built the internal corporate documentation systems at the three-year-old Atari,[3] where he met coworker Steve Jobs and his friend Steve Wozniak.[4] To help settle one of their typical intense discussions about the design of computers and the future of the industry, Wayne invited the two to his home to facilitate and advise them. In the ensuing two-hour conversation about technology and business, Jobs proposed the founding of a computer company led by him and Wozniak. Those two would each hold a 45% stake so that Wayne could receive a 10% stake to act as a tie-breaker in their decisions.[5] As the venture's self-described "adult in the room" at age 41,[3][6] Wayne wrote a partnership agreement and the three founded the Apple Computer Company on April 1, 1976. Wayne illustrated the first Apple logo,[7] and wrote the Apple I manual.[3][6][8]
After Apple
12 days after the founding of the company, Wayne signed away his 10% share in Apple Computer for US$800. A year later in 1977, Wayne received an additional $1500 to forfeit his claim in the newly incorporated Apple Computer, Inc. Wayne then resisted Jobs' attempts to get him to return to the company. Wayne's portion, even including dilution of shares, would have been worth billions of dollars today.[6][9]
In the early 1990s, Wayne sold the original Apple partnership contract paper, signed in 1976 by Jobs, Wozniak, and himself, for $500. In 2011, that document was sold at auction for $1.6 million.[10]
Wayne retired to a mobile home park in Pahrump, Nevada, where he sells stamps and rare coins, and plays penny slots at a casino.[5] The first Apple product he ever owned was an iPad 2 that was given to him at a conference in 2011.[11]
Video gallery
References
↑ Bio. Ronald G Wayne official site. Archived from the original on February 23, 2015. Retrieved on September 2, 2015.
↑ 2.0 2.1 Dormehl, Luke (December 3, 2014). The oddly uplifting story of the Apple co-founder who sold his stake for $800. Cult of Mac.
↑ 3.0 3.1 3.2 Luo, Benny (September 12, 2013). Ronald Wayne: On Co-founding Apple and Working With Steve Jobs. Nextshark.
↑ Walter Isaacson (2011). Steve Jobs. Simon & Schuster.
↑ 5.0 5.1 Pahrump Nevada Man Could Have Been Apple Billionaire now lives in Mobile Home Park. RealPaurump.com (June 25, 2010). Archived from the original on August 28, 2014. Retrieved on July 5, 2010.
↑ 6.0 6.1 6.2 "Woz, Jobs and ... Wayne? Apple's forgotten founder still wandering in the desert", San Jose Mercury News, June 2, 2010. "Twelve days after Wayne wrote the document that formally created Apple, he returned to the registrar's office and renounced his role in the company. When Jobs and Wozniak filed for incorporation a year later, Wayne received a letter asking him to officially forfeit any claims against the company, and he received another check, this time for $1,500."

 

↑ "US pensioner Ronald Wayne gave up £15bn slice of Apple", The Daily Telegraph, April 23, 2010. Retrieved on September 2, 2015.

 

↑ Steve Wozniak. Letters-General Questions Answered. Steve Wozniak official site. Archived from the original on August 17, 2000.
↑ Error on call to Template:cite book: Parameter title must be specifiedLinzmayer, Owen W.. Apple Confidential: The Real Story of Apple Computer, Inc.. No Starch Press via The Denver Post. Archived from the original on April 11, 2015. Retrieved on March 31, 2010.
↑ Brian, Matt. "Apple's co-founder Ron Wayne on its genesis, his exit and the company's future", September 11, 2011. Retrieved on September 13, 2011.

 
External links
Community content is available under
CC-BY-SA
unless otherwise noted.