System 3.2, Finder 5.3 (Macintosh System Software 1.1)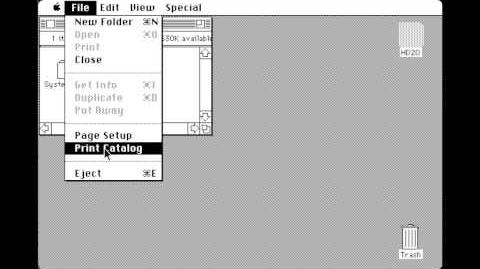 System 3.2 was released in June 1986 along with Finder 5.3 under the title Macintosh System Software 1.1. This release was mainly a bug fix for the stability issues in System 3.1.
The Calculator DA had its keys redesigned. The old Calculator's buttons didn't match the layout of the numeric keypad (the division, multiplication and equation buttons were arranged in the wrong order).
The Chooser also got a bug fix. A problem where italicised fonts were chopped off once printed was fixed, as well as bugs involving lost files and system crashes.
The LaserWriter driver was updated to 3.1.
Community content is available under
CC-BY-SA
unless otherwise noted.