Worldwide Developers Conference 2017 (or WWDC 2017 or WWDC17) was a computer conference that was hosted by Apple Inc. for its developers at the San Jose Convention Center in San Jose, California for the first time since 2002. It was Apple's 28th annual Worldwide Developers Conference, held from June 5 to 9, 2017.
Product announcements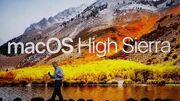 Software announcements included iOS 11, watchOS 4, macOS High Sierra, and updates to tvOS. Hardware announcements included updates to iMac, MacBook and MacBook Pro, as well as the new iMac Pro, 10.5-inch iPad Pro and HomePod smart speaker.[1][2]
Other events
Fall Out Boy held a live musical performance on June 8 at the WWDC 2017 Bash at the Discovery Meadow in Guadalupe River Park, next to the convention center.[3][4]
Keynote video
The WWDC 2017 keynote was livestreamed on June 5, 2017: (click below to watch)
References
External links