Worldwide Developers Conference 2022 (or WWDC 2022 or WWDC22) is the 33rd annual computer conference to be hosted by Apple Inc. for its developers, that was held from June 6 to 10, 2022.[1]
New announcements
Apple CEO Tim Cook opened the keynote event on June 6th with an announcement of the opening of the Apple Developer Center across the street from Apple Park. The center had been previewed in person to a limited number of Apple Developers during the previous day.[2]
Senior VP of Software Engineering Craig Federighi announced new versions of its operating systems, such as iOS 16, iPadOS 16, and macOS Ventura (version 13). VP of Technology Kevin Lynch announced watchOS 9 while other executives presented updates to CarPlay, HomeKit, Parental Controls, and Privacy. Senior VP of Hardware Technologies Johny Srouji introduced the new Apple M2, after which Senior VP of Hardware Engineering John Ternus introduced new MacBook Air and 13-inch MacBook Pro models incorporating the M2 chip.[3]
Scheduled events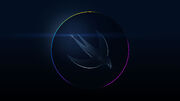 Apple Keynote

June 6, 10 a.m. PDT
Platforms State of the Union

June 6, 2 p.m. PDT
Apple Design Awards

June 6, 5 p.m. PDT
Sessions and activities

June 7-10: Developers will have access to over 150 in-depth session videos. Apple engineers and designers will also host online activities and technical discussions in digital lounges.[4]
Swift Student Challenge

May 24: Apple began notifying the winners of the Swift Student Challenge, Apple's annual scholarship event. Each winner received an AirPods Pro along with WWDC22 outwear and pin set.[5]
Background
WWDC 2020 was the first Worldwide Developers Conference to be held virtually in an online format, due to the COVID-19 outbreak that temporarily closed all of Apple's retail stores at various times around the world.[6][7] WWDC 2021 was also held online in this manner due to the ongoing pandemic, so WWDC 2022 will be the first event with any form of in-person activity to be held by Apple since WWDC 2019.[2][8]
"Top secret features for WWDC22"
During a demonstration of the Live Text feature of iOS 15 at WWDC 2021, Federighi jokingly leaked a whiteboard listing top secret features supposedly being planned for WWDC 2022, including:[9]
Haircut reminder (use front-facing camera)
Personal hologram (video call stand-in)
Autonomous phone retrieval (Find Me?)
Personal stylist feature
Scroll to recharge
Federighi's "crack marketing team" had also supposedly been working on names for the next version of macOS, including:[10]
macOS Zeppelin
macOS Bigfoot
macOS Falcon
Videos
References
↑ Apple's Worldwide Developers Conference returns in its all-online format, Apple Inc. 2022-04-05.
↑ 2.0 2.1 WWDC 2022 guests will be the first to see the new Developer Center at Apple Park by Filipe Espósito, 9to5Mac. 2022-05-03.
↑ WWDC 2022 - June 6 by Apple, YouTube. 2022-06-06.
↑ Apple's Worldwide Developers Conference kicks off June 6 with keynote address, Apple Inc. 2022-05-24.
↑ Apple giving AirPods Pro to Swift Challenge winners along with WWDC22 outerwear and pin set by Michael Potuck, 9to5Mac. 2022-05-24.
↑ Apple's Worldwide Developers Conference 2020 kicks off in June with an all-new online format, Apple Inc. 2020-03-13.
↑ Apple to host virtual Worldwide Developers Conference beginning June 22, Apple Inc. 2020-05-07.
↑ Apple's all-online Worldwide Developers Conference kicks off June 7 with keynote address, Apple Inc. 2021-05-24.
↑ Did you spot Apple's 'top secret ideas for 2022' in WWDC keynote? by Trevor Mogg, Digital Trends. 2021-06-07.
↑ WWDC 2021 — June 7 by Apple, YouTube. 2021-06-07.
External links