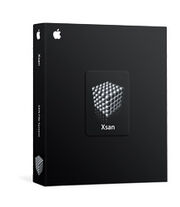 Xsan is a cluster file system for Mac OS X. Its primary use is to allow multiple fiber channel hosts to access multiple Xserve RAIDs with the use of a fibre channel switch.
Release history
Apple Inc. first announced Xsan in 2004.
References
External links
Community content is available under
CC-BY-SA
unless otherwise noted.